A simple 3 Steps Process To
Transform

Your Life.

The ACH13VE Transformation is a program designed to help launch you on your own personal transformational journey.

When you follow our simple process, you're giving your body hundreds of beneficial nutrients, vitamins, minerals and antioxidants. You can expect increased energy levels along with improved mental clarity.

Join the thousands who have already started achieving their Transformation.



How does it work?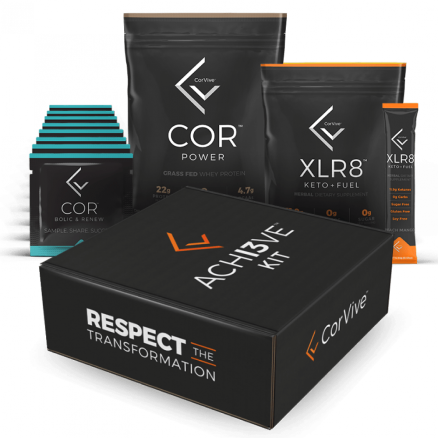 Step 1:

First thing in the morning...

Mornings are important. CorVive encourages you to start your day off with CORRENEW (2 capsules), CORBOLIC (2 capsules) and HYDRATE (1 stick with 8oz of water).

Starting your day off on the right foot is critical. Proper hydration, metabolic activity and removing of toxins all come into alignment after proper sleep, which is why we recommend CorVive's targeted morning product regimen.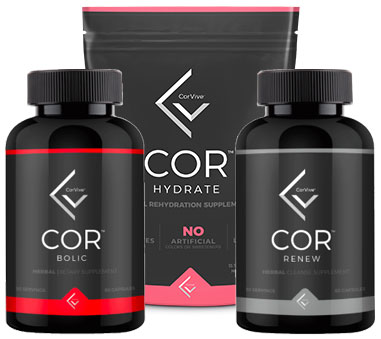 Step 2:

Breakfast or Lunch...

Replace either breakfast or lunch with a CORPOWER protein shake.

Helping your body replace vital nutrients is important. The modern diet continues to become more and more nutrient bereft. It is imperative that you supplement with clean, pure quality nutrition for at least one meal.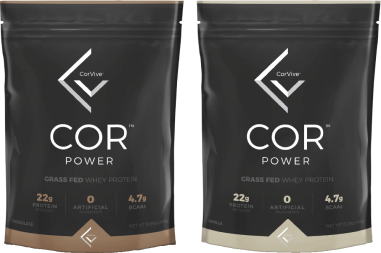 Step 3:

After Lunch or Mid-afternoon...

Drink NRG + FOCUS after lunch or mid-afternoon to give you clean mental and physical energy to finish your day strong (1 stick with 8-12oz of water).

Over time we manage to fill our day up with many daily routines and life can drain your energy. Its helpful to have a super high quality energy supplement that doesn't deplete you, but rather enhances your natural energy. CorVive's NRG supplement is delicious served either hot or cold.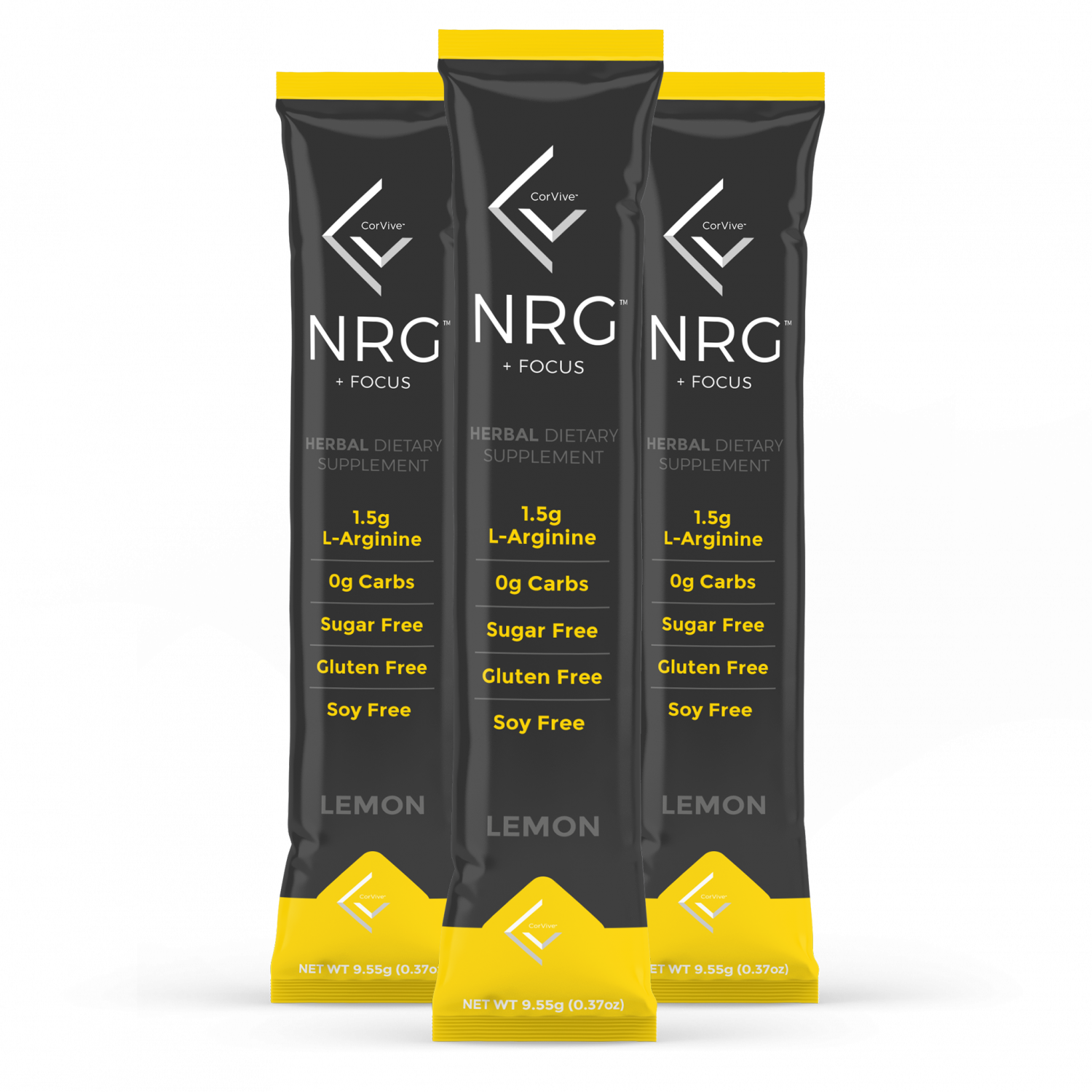 How Does It Work?
Our 3 Step Process Explained