CorRenew
Product Description
Full Spectrum Cleansing Health care providers are always advising that proper digestion is the secret to life, and COR RENEW has perfected the way that the body should properly eliminate waste. Digestion should not be a struggle and with the help of COR RENEW you will love the way that you feel from the very first time that you try this very safe and natural product. SUGGESTED USE: Take 2 capsules daily as needed. Use only as directed. SERVINGS PER BOTTLE: 30
What does it do?
COR RENEW is easiest to remember when you leave it by your toothbrush. It can be taken any time of the day, just remember it works best on an empty stomach. With a full glass of water. Prefer, before bed? Just leave it on your night stand with a full glass of water. Do you like to combine your products? You can easily take COR RENEW with your COR BOLIC, NRG, XLR8 or HYDR8.

Helps to regulate bowel movements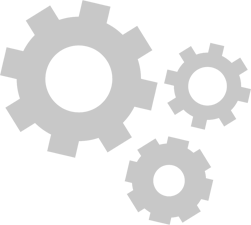 Helps support immune function

Helps remove toxins, chemicals & impurities through proper elimination.

Helps promote proper digestion*

Contains soluble & insoluble fibers

For the relief of occasional constipation (irregularity)*.
*These statements have not been evaluated by the Food and Drug Administration. This product is not intended to diagnose, treat, cure, or prevent any disease.
What's In COR RENEW?
Supplement Facts: Servings Size: Serving Size: 2 Capsules (10g) Amount Per Serving: COR RENEW BLEND 900MG* (Fennel Seed Powder, Cascara Sagrada Bark Powder, Oat Bran Fiber, Buckthorn Bark Powder, Citrus Pectin Powder (whole fruit), Pumpkin Seed Powder, Aloe Vera Leaf Powder, Cayenne Fruit Powder, Ginger Root Powder, Licorice Root Extract, Rhubarb Root Powder, Acai Berry Fruit Extract, Cape Aloe Leaf Powder, Bentonite Clay Powder, Senna Leaf Powder, Prune Fruit Extract, Flax Seed Powder, Goldenseal Root Powder, Lactobacillus Acidophilus) *Daily Value not established.

Other Ingredients: Vegetable Cellulose (capsule) Magnesium Stearate.

CAUTION: This product contains Senna. Please consult your healthcare provider prior to use. Not recommended for children or pregnant women. Discontinue use if you develop diarrhea, loose stools, or abdominal pain. Keep out of reach of children.

STORAGE: Store in a cool dry place.